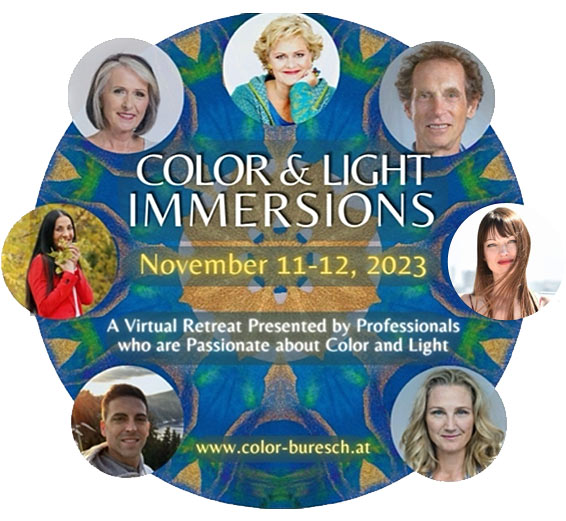 COLOR & LIGHT Immersions
A virtual retreat Presented by Professionals who are Passionate about Color and Light
Nov. 11, 14:00 - 18:30 CET, 8 am – 12.30 pm ET
Nov. 12, 14:00 – 18:30 CET, 8 am – 12:30 pm ET
---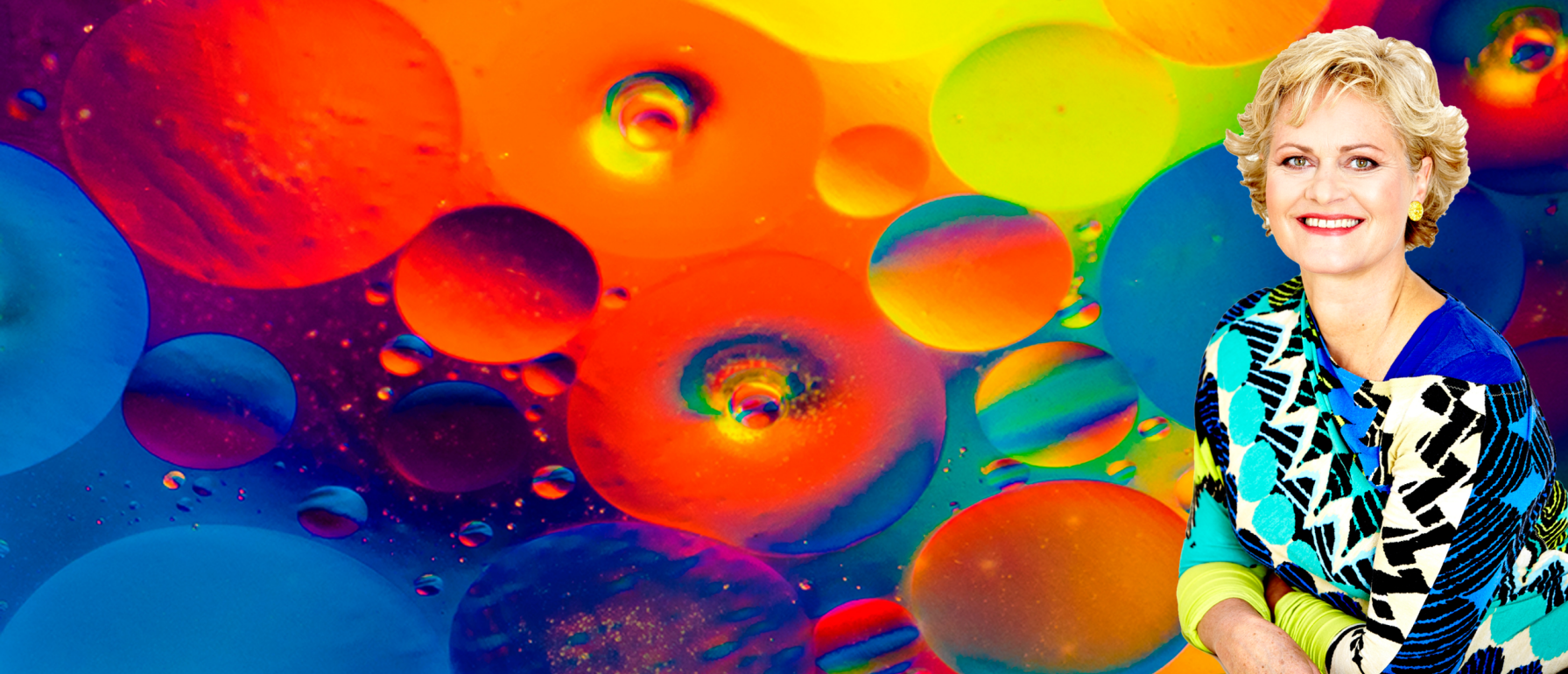 Color Therapy: Impact Levels of Color - with Gabrielle Buresch-Teichmann
---
schau LEBEN - Farbkreis
Wie einzelne Farben auf unseren Körper und unseren Geist wirken. (13.05.2022)
Quelle: https://schaumedia.at/schau-leben-beitraege/schau-leben-farbkreis/402005724
---
COLOR LIGHTS World Project
Lift your spirits- feed your soul
By spreading colors and lights we bring hope, trust, healing, inspiration
and beauty into the world.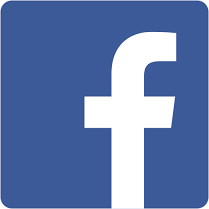 You are welcome to join my private facebook group: COLOR LIGHTS world project - with members from over 74 countries and 5 continents. We are spreading color and light to bring inspiration, knowledge, healing and beauty.
Posts are about the beauty, the psychology, the science, the healing power and therapeutic modalities and about the spirituality of color and light.

Upcoming Zoominars:
CET (Central European Time = Austrian Time)
Masako Shimizu

Japan

Color week was such a great fun time for me. Colors are the common language for everyone in the world, and I recognized strongly again that colors are a brilliant tool to binding the world. Japanese participants are so happy to join color week, they can feel more colors pass through space and time. I do really appreciate all the project members, thank you."
Rikke Godthjaelp

Denmark

Therapist for more than 20 years. Teaching AuriculoTherapy/Ear Acupuncture, AuriculoMedicine, ChromoTherapy and Posturology since 2010. She created an education curriculum in 2014 and in 2020 this education became the first RAB-Approved AuriculoTherapy /Ear Acupuncture Education in Denmark. Founder of GODTHJÆLP Institute - a clinic, school and research facility in Copenhagen, Denmark. https://godthjaelp.dk
Constance Hart

U.S.

About the 2 "Color Gifts to the world" zoom events in December 2020:
The energy was incredible for our "Color Lights Gift to the World" holiday offering. The depth of expertise from our international Color and Light Therapy experts is exciting. I love that we have a common goal of sharing the inspiring energy of color and light and are able to give freely and openly from our hearts. This project is something I treasure being a part of, and I look forward to sharing more gifts.
Lien Potgieter

South Africa

About the COLOR LIGHTS world project:
The Color Lights world project has opened a whole new world of color and connection to me. It is a blessing to be a part of such a supportive, loving color community. What the world needs now is color, sweet color
Montaha Hidefi

world citizen Can/Ven

A renowned Color Archaeologist™, founder of Color Landing Studio, VP of Color Forecasting at CMG, VP of CRSC and Consultant with The ChemQuest Group. Over 20 years of international experience in color and trends research, color forecasting, portfolio ideation, marketing, coatings, specialty chemicals, and special effect pigments. Author, writer and public speaker. https://colorlanding.com
Nathan Oxenfeld

USA

Certified Bates Method Teacher and founder of Integral Eyesight Improvement. Author of Give Up Your Glasses For Good, host of The Naked Eye Podcast and The Better Eyesight Podcast, and producer of the new documentary "Vision 2020": From Eyesight To Insight. www.integraleyesight.com.